Larry and Mike's Laundry Services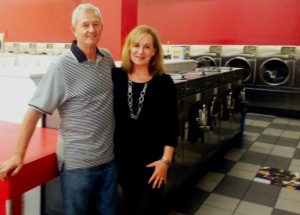 We are distributors for the following brands:
We provide personalized service for all your commercial laundry needs, from replacement equipment to entire Laundromats.
We are able to design your Laundromat and install your equipment. Assistance and support are provided for every phase of building your business.
Installation of all machines we sell is available. After the job is completed, advice, support, and service are offered.
We serve Memphis and the Mid-South area, all of West Tennessee, and parts of Arkansas, Mississippi, and Kentucky.
We sell parts for most types of equipment; shipping is available to your door.
Credit cards are accepted.
We Sell at Competitive Prices and Give Personalized Service and Attention
Call us for a free, no-obligation quotation at (901) 546-8151 or toll-free at 1‑866‑328‑5173, and let us help you start or improve your coin laundry business!