We sell Industry leading brands along with parts for most types of equipment.
L&M sells and services commercial laundry equipment we have the experience and expertise to complete your project.
We layout, design, and install everything from coin laundromats to single replacement pieces. We sell Huebsch Commercial, which is the most innovative and economical equipment on the market.
As a Huebsch customer, you receive the peace of mind that only comes from doing business with a company that's been in the laundry business for more than 100 years. Our clients value working with a firm dedicated to keeping jobs in America by maintaining its base of operations in Ripon, Wisconsin.
Huebsch also has the force of Alliance Laundry Systems, the world leader in manufacturing commercial laundry equipment, behind it. By working with Huebsch, customers gain access to Alliance's industry-leading services, such as in-house financing, a nationwide network of distributors and service personnel, demographic and site selection analysis, store layout and design, superior customer service, and operations/marketing assistance.
We also sell high-quality bill changers, coin boxes, bulkheads and laundry carts by nationally recognized quality brands such as ESD, Duncan Fabricators, American Changer, and R&B Wire Products.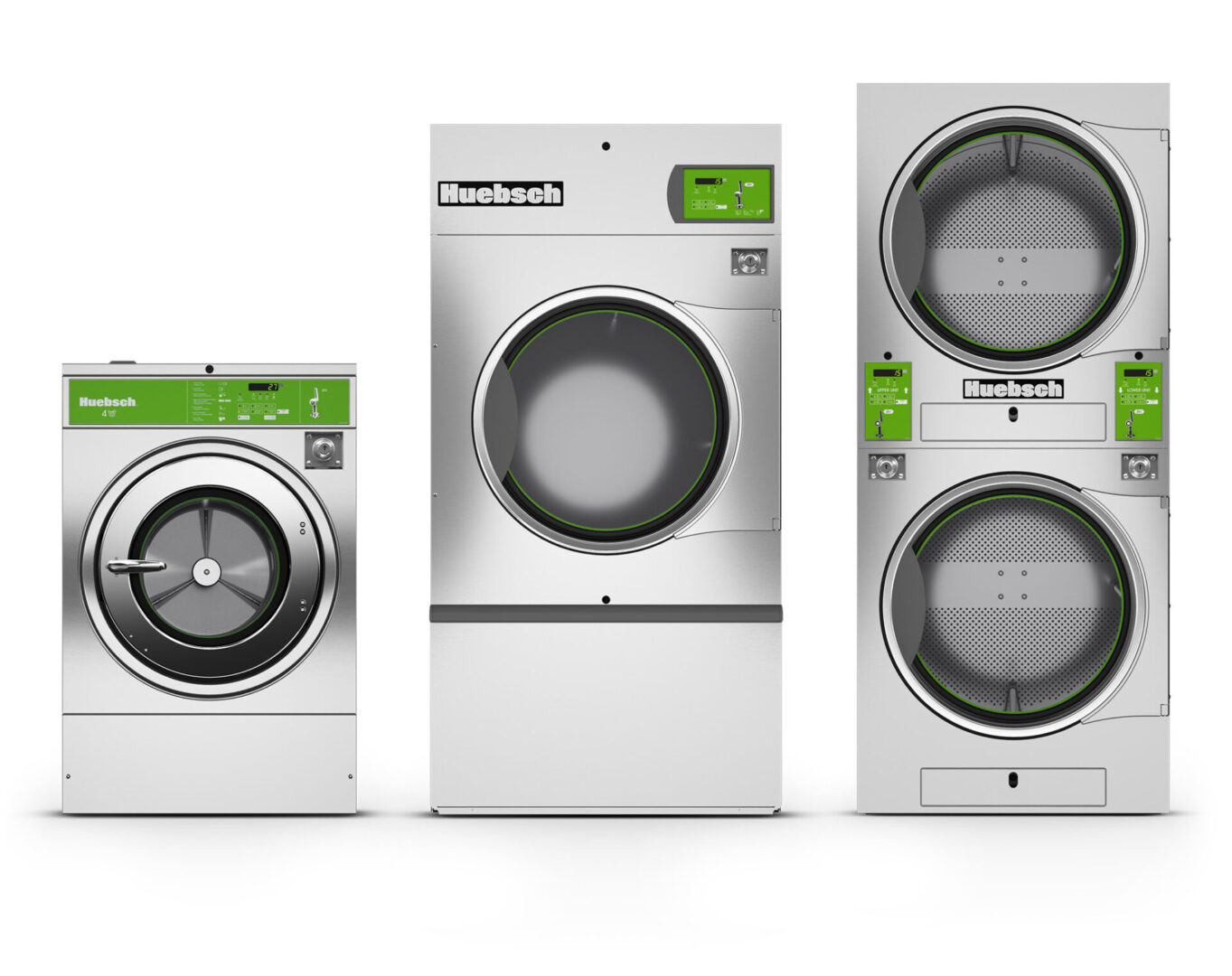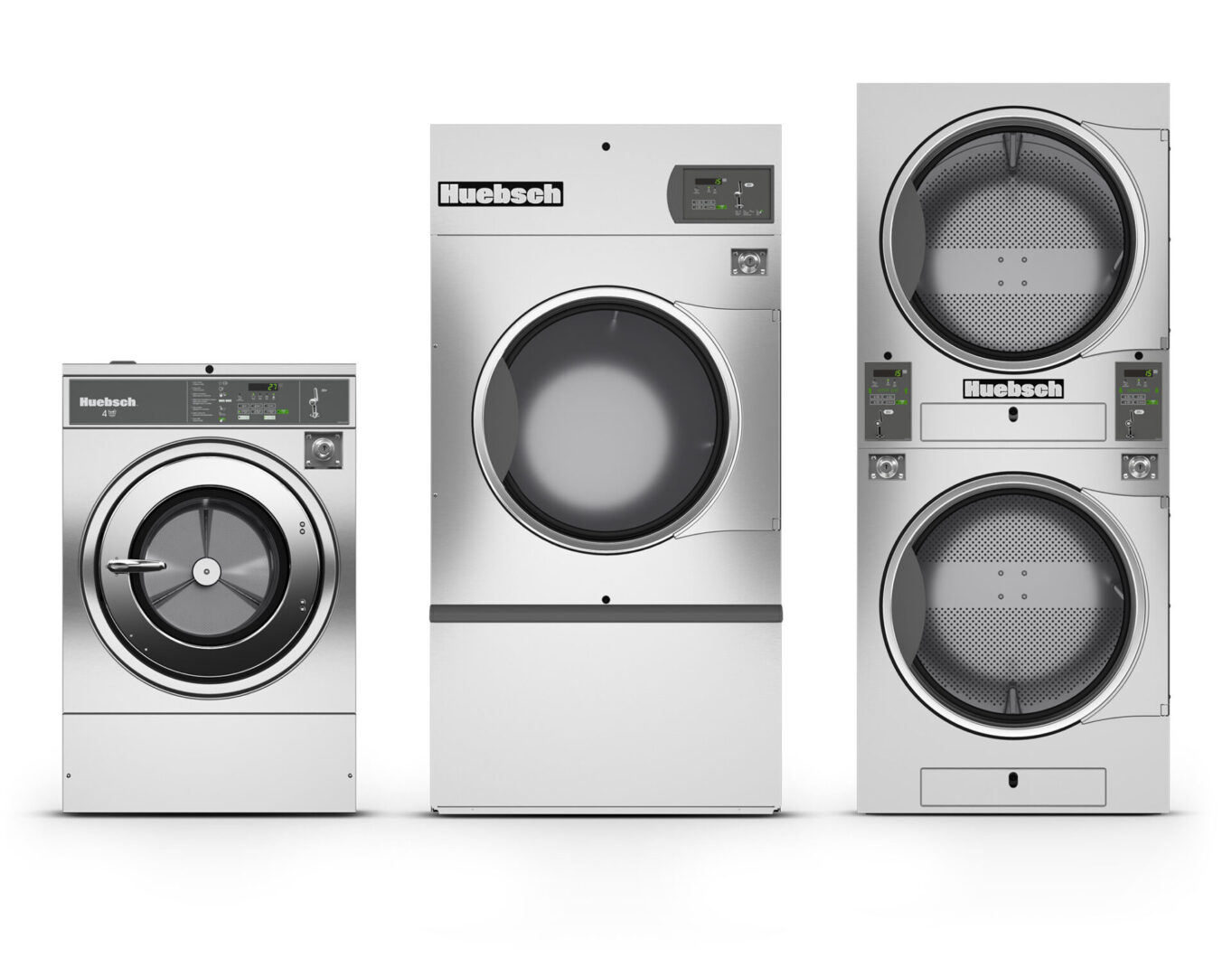 State-of-the-Art

Laundry Equipment
Huebsch Galaxy Controls
Huebsch Commercial Laundry Equipment is available with state-of-the-art Galaxy Control options. Huebsch Galaxy is vended laundry's most innovative control system. Galaxy combines advanced features and intuitive operation to deliver you the revenue you want!
Galaxy Controls enable you to maximize your revenue with features such as:
Multi-Level Vend Pricing allows you to charge extra for warm

or hot.

Cycle Modifiers offer customers additional options and flexibility for their wash needs while bringing laundromat owners another powerful, revenue-

enhancing feature.

Time-of-Day Pricing enables price variations throughout the day, helping you manage peak laundromat customer usage and compete for

new customers.
Galaxy controls also enable you to optimize your efficiency by saving more time, more utilities, and more money. Here are some of the ways they do it:
200 G-Force Extraction provides maximum water removal, shorter dry times, lower utility bills, and

satisfied customers.

24 Cycle Combinations optimize washing, giving customers options and ensuring the best possible wash per

load type.

30 Programmable Water
Patented Water Guardian Leak Protection and Slow Drain

Detection Monitor

Computer Connectivity Galaxy controls allow you to program and monitor your commercial laundry equipment from your PC

or laptop.

Easy integration with aftermarket payment systems such a credit

card readers.
AND… they are easy to use! Huebsch Galaxy controls make life easier for both laundromat owners and customers with intuitive operation, simple programming, and easy-to-understand diagnostics and reports such as:
Multilingual Operating Instructions
Easily Accessible Service-Related Audit Data
Service Diagnostic Troubleshooting lets you run factory tests, diagnose problems and quickly understand issues so they can

be corrected.

Computer Connectivity Galaxy controls allow you to can retrieve and analyze performance data and alerts, as well as program and monitor your commercial laundry equipment from your PC

or laptop.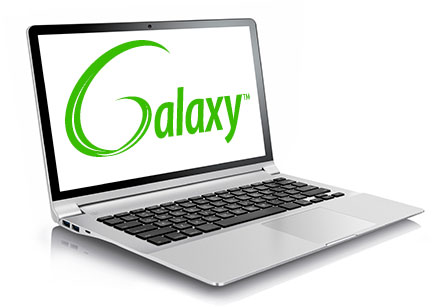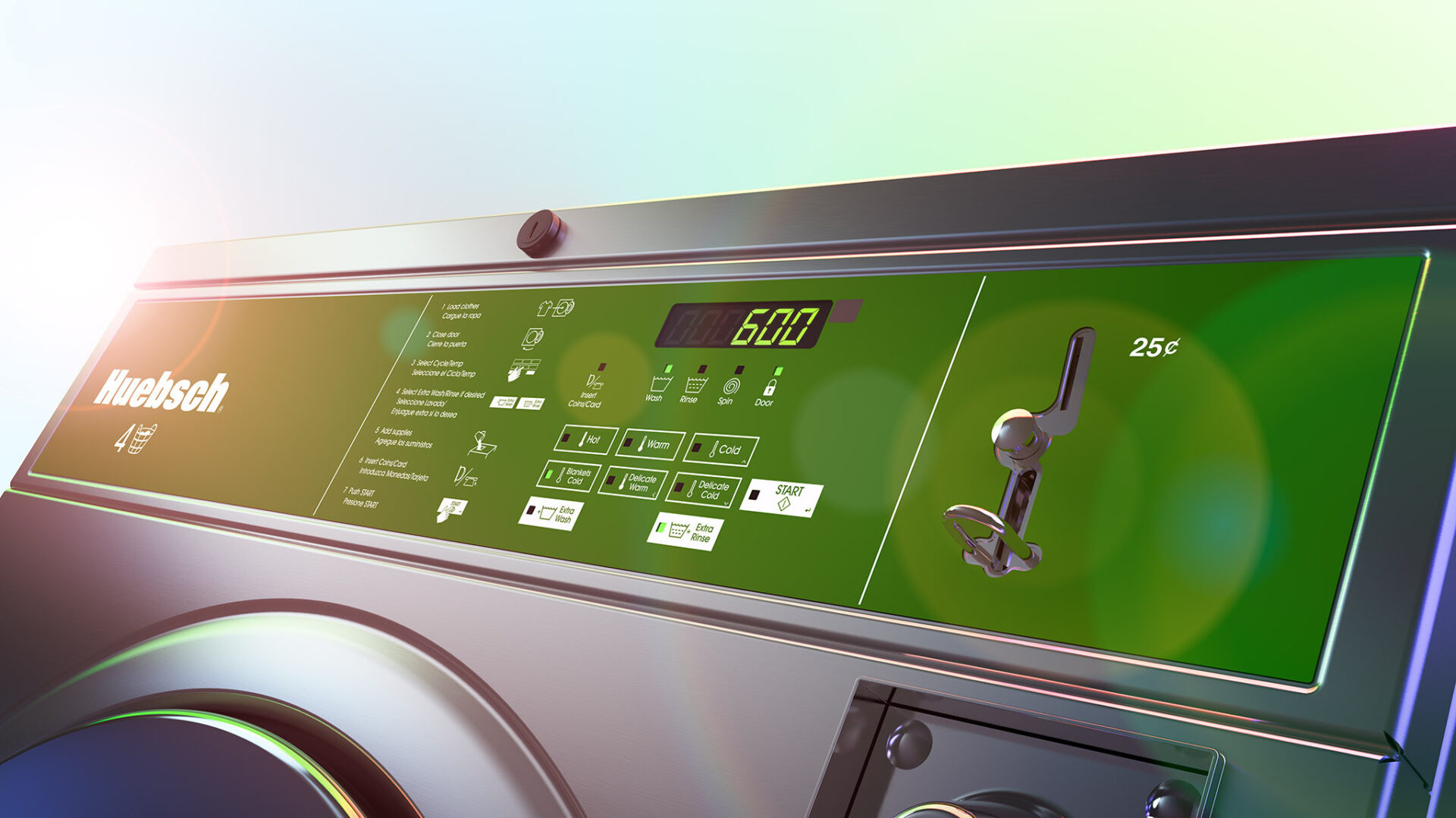 Huebsch Command helps you run a smarter business by letting you easily accept mobile payments, control machines, and manage your laundry business from anywhere.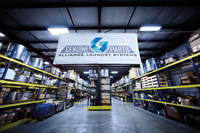 L&M Laundry Services sells the full line of parts for all equipment we sell: genuine parts for Huebsch Commercial Laundry equipment, American Changer, R&B, ESD, and other brands.
We keep the most frequently requested parts in stock, and they can often be picked up from our office in Memphis for your convenience.
As a distributor for Alliance Laundry Systems, the world's largest manufacturer of laundromat equipment, we can even have your parts shipped directly to your door from the factory.
We also sell aftermarket manufactured parts that are available for all brands of laundry equipment. We can help you identify and locate just the right part, too.
Advice is free! Give us a call with your parts needs. We accept credit cards for phone purchases, too!