Here's How and Why You Need to Invest in a Coin Laundry Business!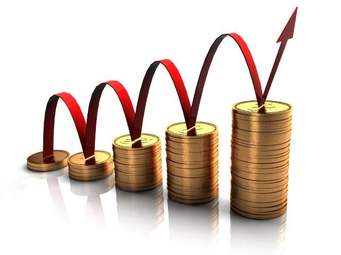 Do you want to invest in a small business with a great return on your investment? As you know, the return you can get on your money from a savings account is almost nothing. You could put your money in stocks or other investment strategies, and if you receive a 10% return on investment (ROI), you have done well. However, a Laundromat in the right location can help you realize a very high rate of return on your investment—30-100%!
One other factor you should consider—the coin laundry business is quite recession resistant! Despite economic downturns, people still need to wash their clothes! A poor economy can even benefit the coin laundry owner because many people are unable to purchase or maintain home laundry equipment.
How Do You Start a New Coin Laundry?
Your Part in the Process:
We have a great partner in Huebsch Financial, who will finance up to 100% of your order. There is an expectation that you will also invest in this project. A typical investment on your part is about 30% down. This can be in the form of the purchase of a building or other improvements such as the buildout of a commercial leased space. If you lease, you should have at least a 5-year lease with an option to extend an additional 5 years. This way, you have the security of knowing that your investment can fully realize its profits.
Your equipment can be financed for from 1-7 years, depending on the payments you wish to have. Deferred loan payments are often available to help startup businesses successfully manage cash flow. After your notes are paid off, all of that income is yours! With the great track record of longevity for Huebsch laundry equipment, you can expect years of reliable use after the loan is paid off!
Our Part in the Process:
L&M Laundry Services is experienced in designing a new store, helping you select a location, arranging outside contractors or even helping you get a new location built! Use our expert advice to assure you have a successful start to your new project! Call us today at (901) 546-8151 to arrange a meeting!
Location, Location, Location!
Larry & Mike's Laundry Service can guide you through every step of the process. First, we will assist you in finding a great location. As in real estate, the three most important factors are: "location, location, and location"! Coin-op Laundromats are best suited to "predominantly renter-occupied, densely populated areas" (www.coinlaundry.org).
We are experienced in all phases of the coin and on-premise laundry business and can help you determine the best location for your new business. We look at the demographic mix of the population, percentage of renters, and similar factors. Then we examine locations for their ease of accessibility such as drive-up parking spaces, safety, lighting, availability of public transportation, and more.
What Our Customers

Are Saying
"Mike and the staff are courteous, helpful and knowledgeable, are able to help you with any kind of project you might encounter. Their pricing is fair, and they provide good follow-up. They go the extra mile."
Clay Wilkinson, Laundromat Owner, Hernando, MS
"What I find great about L&M; is that I can always depend on good advice to help me maintain the products they sell. This is of great value since I do my own maintenance. Mike is always willing to explain how to do a repair. That is very valuable to me, since most other companies are not willing to do that; and their pricing is competitive."
John White, Laundromat Owner, Southaven MS